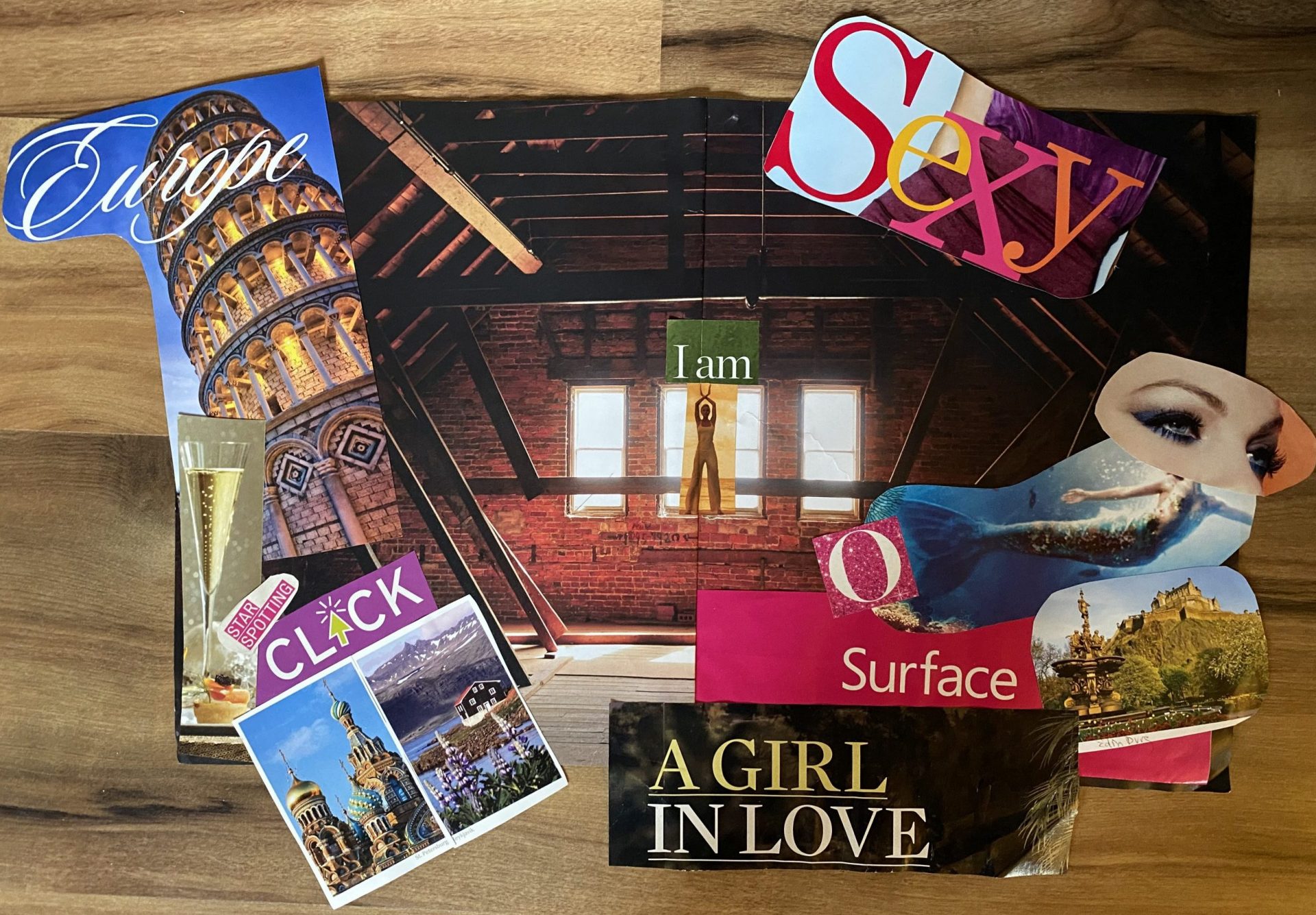 Vision Board Party – ATL (SOLD OUT)
Back by popular request, I will be hosting a Vision Board Party in Atlanta this month. This is a private event, so I am not able to open it to the public, but that doesn't mean that you can't hold your own Vision Board gathering with a few friends!
All you need is some posterboard, scissors, glue sticks and a stack of interesting magazines with good photos. Markers and paint are also welcome additions for adding designs or Word Art. And of course, for those who love the sparkle, glitter can be fabulous (but it's also messy, so beware)!
Whatever you do, have fun! You don't have to create a masterpiece to enjoy the journey. Anything personal and heartfelt will do, and of course, your inner child will love you for it.